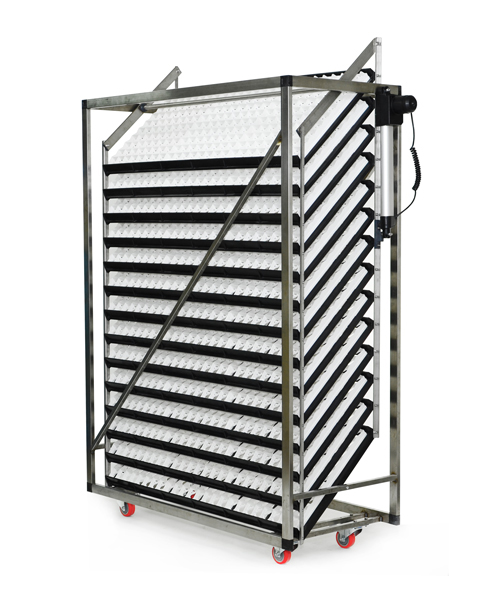 Our hatchery development and hatchery cars are made of stainless SS304 material. This ensures a long-lasting use as well as a robust construction.

Development-output trolleys are fully compatible with our SH-coded Incubation models. Incubation development trolleys have built-in dialing system. Linear motion systems are in IPX6 protection class and the car is fully washable with pressurized water.

Hatchery development carts are also ideal for egg storage rooms. Thanks to our special motor drive adapter, there is only a power outlet in the storage room.

Eggs can be transferred directly from the storage chamber on the same car into the incubator.

1600, 2400 and 3360 chicken egg capacities in addition to 3 standard models can be produced with different capacities.