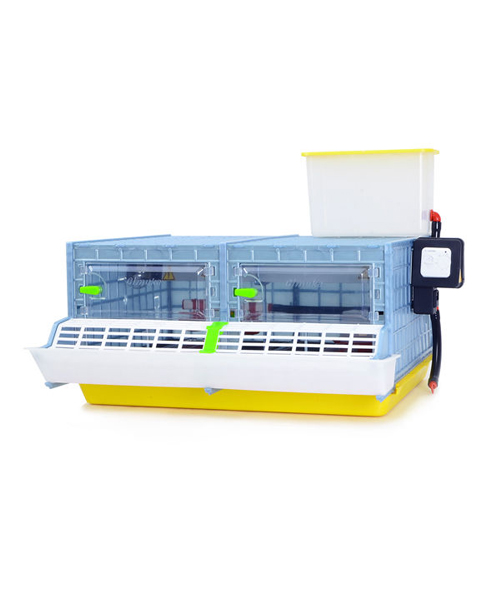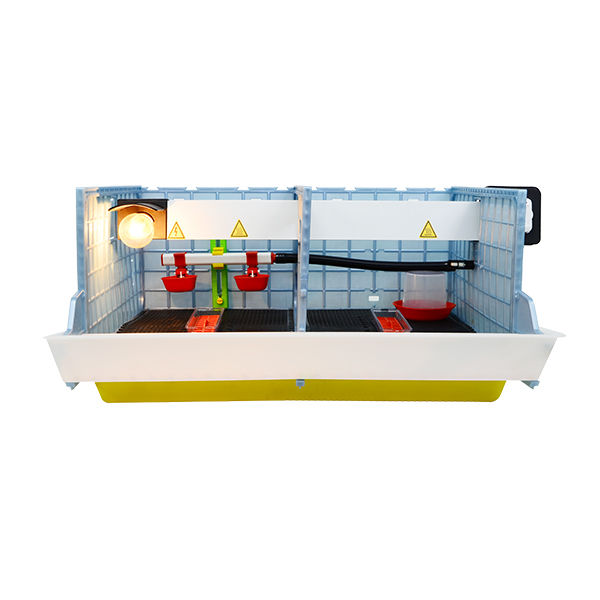 After incubation chick care is very important.
Comfortplast chick growers provide you with an excellent starting environment for your chicks with superior technical features and hygiene standards.

CHICK CAGE TECHNICAL FEATURES

Daily Per Floor Chick Capacity:

Chicken - Duck chicks: 25-30
Quail chicks: 50-60
Partridge - Pheasant Chicks:40-45
Turkey - Goose Chicks : 20-25
LATTICE STRUCTURE
First patented design in Turkey and the world.
24 month manufacturers warranty
Closed form with high energy savings,
Maximum daylight for chicks with semi-transparent layer design,
High heat resistance structure for all fertilizers and plastic,
Easy to clean, high hygiene standards,
Natural air entry and exit holes along the cage,
Integrated non-woven floor structure,
2 Pieces Chick Stands,
Sent all dismantled/flat packed for low shipping costs,
Easy and fun with the installation manual setup.
67cm wide * 45cm Deep * 25cm High(inside)
HEATING:
1 Automatic Heating Module,
Independent modular design of the cage,
Anodized aluminum stainless steel module housing non rusting,
Guards that prevent chicks touching the heater,
220V AC operating voltage,
125W Stainless Steel Tube Heater,
Automatic temperature control with adjustable thermostat 0-40,
1 E27 heard slot for bulb (bulbs not provided in the package due to security reasons),
Heater LED indicator,
Each level has separate fuse protection,
FEEDING:
2kg Capacity Plastic Feeder along floor,
Easy cleaning with integrated feeder structure,
Plastic grid prevents chicks from escaping,
Grills to prevent disintegration with feed manger,
2 Pieces Starter Chick Feeder,
WATERING:
4 liter capacity water tank,
Automatic nipple watering system,
Adjustable height linkage according to chick height,
Does not require adhesive to assembly watering clamp ,
Black silicone hose prevents algae,
1 pieces Starter Chick Drinker.
This Product is manufactured in TURKEY.